Our diversity make us unique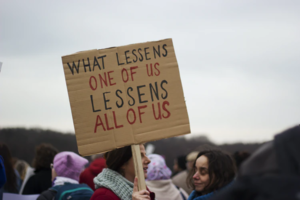 The 21st of March is the International Day for the Elimination of Racial Discrimination.
On March 21, 1960, in South Africa, at the height of apartheid, police opened fire on a group of black demonstrators, killing sixty-nine and wounding 180. This is sadly remembered as the Sharpeville Massacre.
In 1966, the General Assembly underlined the need for greater commitment to the elimination of all forms of racial discrimination by proclaiming this international day.
In 1979, it was decided that starting on 21 March each year, communities would dedicate a week to solidarity with countries fighting against racism and racial discrimination.
The theme chosen for the 2018 celebrations was: 'Promoting tolerance, inclusion, unity and respect for diversity in the battle against racial discrimination'.
The project "Build European Solidarity Today (BEST): Let's replay the Fraternity Card!" is based on these themes.
General objective of the "BEST" project is scaling up good practices on inclusive education and on promoting common values, initiated in particular at local level by replicating good practice on a wider scale, transferring it to new contexts and advocating it at EU level. The specific objective is Enhancing the acquisition of social and civic competences, fostering knowledge, understanding and ownership of values and fundamentals.
The 21st of March has been chosen as the date for the exchange of solidarity messages all over Europe.
"I don't believe in charity. I believe in solidarity. Charity is so vertical. It goes from the top to the bottom. Solidarity is horizontal. It respects the other person. I have a lot to learn from other people." This sentence was written by Eduardo Galeano. He wanted to underline the difference between Charity and Solidarity. Charity is something you give to those that have "less". It suggests a belief in a vertical system (hierarchical), an 'us' and a 'them'. It creates a power dynamic that further reinforces systems of oppression and economic inequality.
Solidarity, on the other hand, takes a systems change approach. Its basic philosophy is that all relationships and power dynamics are multi-directional and recognises that everyone has wisdom and resources to solve problems.
The video represents the core of the project aim, as it shows that although we speak different languages, the message we want to communicate is still the same. It is our diversity that makes us equal and unique.
As the International day for the Eliminationa of Racial discrimination, we want to underline that being different makes all of us to be the same, achieving the common good and covering topics of discrimination, migration, poverty, volunteering.
We believe that March 21st must be everyday! The lessons that these days give us must be the common good to be put into practice every day.